The Lord's Prayer: Review.
---
DOPRY-1-230117
length:
67:25
- taught on
Jan, 17 2023
---
Class Outline:
Tuesday January 17, 2023
Review:
The first three petitions are adoration and praise of God.
1. Praising the Person of God.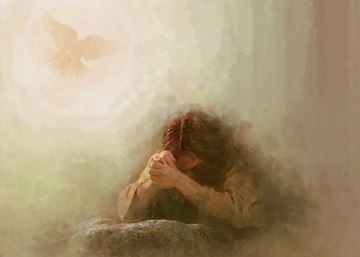 'Our Father who is in heaven,
Hallowed be Your name.'
2. Praising the work of God.

'Your kingdom come.'
3. Praising the wisdom of God.
'Your will be done,'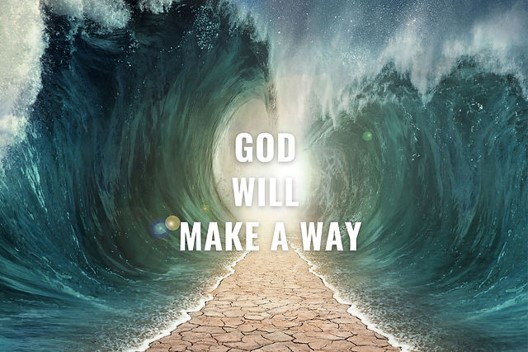 All three are our desires. When Christ tells us to pray in this way, He is forcing us to face theses three issues in our relationship with God and the next three issues in our relationship with ourselves. It is obvious that He has put them in their order on purpose.
The order of the Lord's petitions are very important.
Do we really see God's name as holy and do we desire it to be so in our own hearts and in the hearts of all others? The adoration of the Person is higher than the adoration of His work. If we don't worship and adore Him, then we will love His work for the wrong reason. We might conclude that God's work, or in our context, the final planting of His kingdom on earth is for the purpose of world peace, or finally fixing the environment, or taking away all the evil people who are ruining things - all of which are about us. We often hear a believer say, "I can't wait for Jesus to return to get me." Is the real purpose of His return, of His kingdom, for you? For any of us? Don't get me wrong. He came to save the lost; but He did so for the sake of His name.
Praise the Person and you will not admire His work and wisdom for the wrong reason.
The Lord is my shepherd,
I shall not want.
2 He makes me lie down in green pastures;
He leads me beside quiet waters.
3 He restores my soul;
He guides me in the paths of righteousness
For His name's sake.
God guides me, not for my sake, but for His own.
All things are for His name's sake - for His glory (not ours).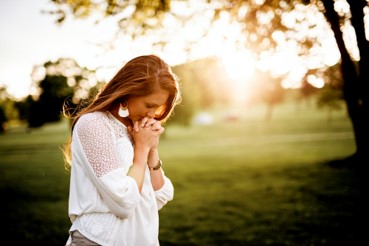 Make me know Your ways, O Lord;
Teach me Your paths.
5 Lead me in Your truth and teach me,
For You are the God of my salvation;
For You I wait all the day.
6 Remember, O Lord, Your compassion and Your lovingkindnesses [love based on God's covenant promise],
For they have been from of old.
7 Do not remember the sins of my youth or my transgressions;
According to Your lovingkindness remember me,
For Your goodness' sake, O Lord.
8 Good and upright is the Lord;
Therefore He instructs sinners in the way.
9 He leads the humble in justice,
And He teaches the humble His way.
10 All the paths of the Lord are lovingkindness and truth
To those who keep His covenant and His testimonies.
11 For Your name's sake, O Lord,
Pardon my iniquity, for it is great.
God forgives me, not for my sake, but for His own.
But You, O God, the Lord, deal kindly with me for Your name's sake;
Because Your lovingkindness is good, deliver me;
22 For I am afflicted and needy,
And my heart is wounded within me.
23 I am passing like a shadow when it lengthens;
I am shaken off like the locust.
24 My knees are weak from fasting,
And my flesh has grown lean, without fatness.
25 I also have become a reproach to them;
When they see me, they wag their head.
26 Help me, O Lord my God;
Save me according to Your lovingkindness.
God is kind to me, not for my sake, but for His own.
"Pray, then, in this way:
'Our Father who is in heaven,
Hallowed be Your name.
10 Your kingdom come.
Your will be done,
On earth as it is in heaven.'
Not only is the order important, but the phrase "on earth as it is in heaven" warns us not to make our own versions of the Person, work, and wisdom of God, nor dare we lessen them or water them down.
"On earth as it is in heaven" refers to all three of the first petitions. God's name is praised as holy in heaven.
"Holy, holy, holy, is the Lord God, the Almighty, who was and who is and who is to come."
God's kingdom is praised in heaven and great anticipation exists in heaven for its establishment upon the earth. God's will is praised in heaven. Just as they are praised in heaven, just as intensely so, they are to be praised here on earth.
Then the prayer's last three petitions concern us, but not us alone. They refer to our lives (body, soul, and spirit) in relation to God. Our daily bread refers to our physical needs. The forgiveness of our sins refers to our mental needs of peace with God and the absence of shame and condemning guilt. Our leading by God refers to our spiritual walk on the narrow road, successfully becoming spiritually mature.
Again, as with the first three, the order is important. We might expect the spiritual to be listed first, especially after seeking the praises of heaven, but Christ puts the physical and mental first. The reason seems to be that which He taught soon after He taught the prayer. We have to not worry about our physical needs or our forgiveness by God if we are going to focus on living spiritually every day. If we are starving or lacking clean water, we will be absorbed with them. If we have them but are worried about them, the same absorption will occur. Think of the Exodus, they never ran out of water but were worried they would, and they always had manna but worried it would be the only kind of food they would ever eat. They never entered into the spiritual life - into God's rest. God tells us to fear doing the same.
So the fourth petition, which we have spent one class on already, is about our contentment with the physical provisions which are graciously given us by God. The petition, rightly believed, will stop us from seeking more than we are given and from seeking different things than we are given.
Consider it all joy, my brethren, when you encounter various trials, knowing that the testing of your faith produces endurance.